Although it's not a service that homeowners think of regularly, duct cleaning offers many benefits. Whether you are looking to improve air quality or save money on your energy bills, duct cleaning can help.
Here are the top 10 benefits of duct cleaning:
1. Improved Indoor Air Quality
2. Reduced Allergens and Irritants
3. Improved Energy Efficiency
4. Extended Lifespan of HVAC Systems
5. Elimination of Unpleasant Odors
6. Improved Airflow
7. Reduced Risk of HVAC Malfunction
8. Enhanced Comfort and Temperature Regulation
9. Cost Savings on Energy Bills
10. Healthier Living Environment
Regular duct cleaning can provide a range of benefits, from improving your indoor air quality to reducing allergens and irritants. It can also extend the lifespan of your HVAC systems and reduce the risk of malfunction. If you haven't had your ducts cleaned in a while, it may be time to consider scheduling for a duct cleaning.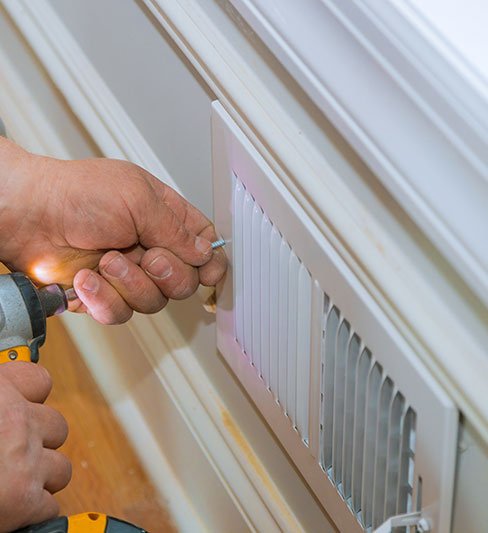 Dryer vents can become a fire hazard when they eventually clog. Clogged dryer vents also reduce the efficiency of your dryer and increase drying time.
Duct cleaning is an incredibly important aspect of maintaining a fresh and wholesome indoor environment. Over time, your home's heating and cooling system circulates air through the ducts, which often collect a considerable amount of dust, dirt, and even mold. The build-up of these pollutants can significantly reduce the efficiency of your HVAC system and, ultimately, have an impact on your family's health.
Professional Duct Cleaning Services
The good news is that our professional duct cleaning services can take care of these issues for you. Trained technicians use advanced tools to carefully scrape and vacuum the insides of your ducts, ensuring that any debris is removed and the air circulating is clean and free of contaminants. We use non-toxic disinfectants because it's safe for children, pets, and it's also eco-friendly for the environment.
If you've noticed that the quality of the air in your home isn't what it used to be, don't wait to schedule a duct cleaning appointment. With improved indoor air quality and your HVAC system working optimally, your home will feel cleaner and more comfortable than ever before. Get in touch with us today to learn more about the benefits of duct cleaning and book your appointment.